Planting Classroom, Seoul City Health Centre for Young Women
2018
Seoul, South Korea
Collaboration with 25A Architecture Office
Photography by IWMW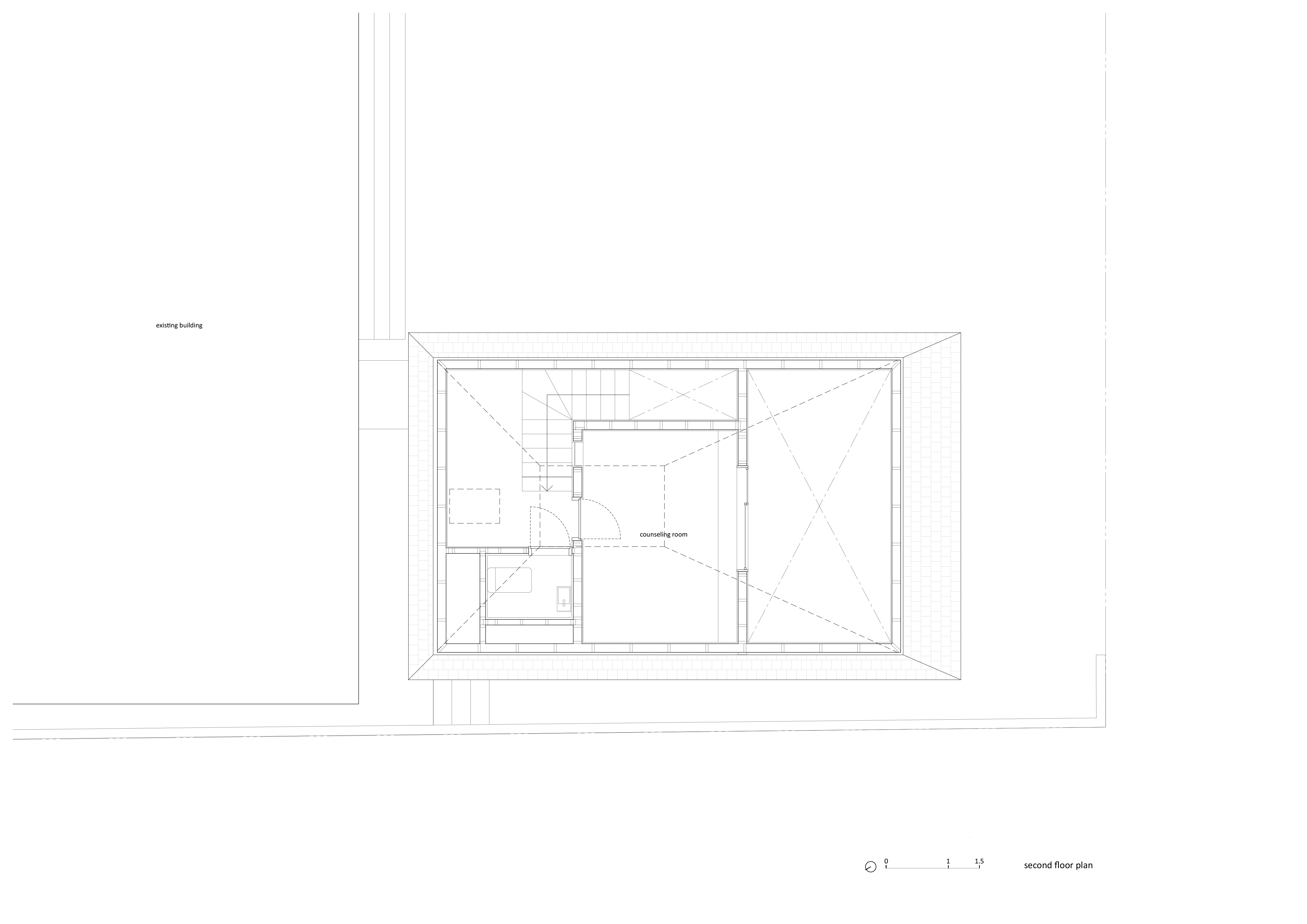 Due to the tight budget and the limited time for construction, the method of building the project had to be considered in the early stages. The lightweight wooden structure was chosen, as it is the fastest to construct. Cement siding for the exterior façade and asphalt shingle for the roofing was decided due to easy execution and a low cost. To have the natural light on the existing building, a hip roof was chosen. The roof-light was created, allowing one to look up at the sky from the counseling space under the vertex.

For many unfortunate experiences in a person's young age, it is difficult to fix the situation by oneself. Especially for a young woman overcoming various obstacles alone may not be easy. The entire team, who has participated in this project, has been conscious of creating a public building that would be perceived comfortably without authority. The hope was that the center would be visited more casually by anyone who needs help.